A few pictures of what I've been doing...
The Leaf Tee:
Cherry Garcia Neck Tube (from HelloYarn pattern):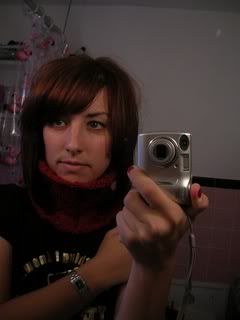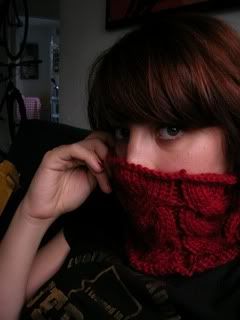 close-up of the cables (my first time! not bad!):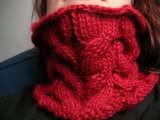 So I didn't plan on knitting the neck tube just yet, but I found some yarn at my LYS and couldn't resist. Specs:
Yarn: Reynolds Andean Alpaca Regal in Brick
Needles: size 10 circular
Pattern: Free! here is the link:
http://www.helloyarn.com/cherrygarcia.htm
Time spent: Not much. Maybe 2 hours. Super easy and my idea of instant gratification. Although, it's still not quite cool enough to need a neck tube, but it will be soon enough!
On to the next project!