Christmas-y.
I have to say that I had not been in the Christmas spirit until Sunday.


(It was a pretty bad year.)

Not having a job is so not helping right now. I really don't understand why I can't find a job. Let me change that: I can find jobs, it's just that they don't seem to want me. Anyway...I know if I keep trying, I'll find something...hopefully sooner than later.


So given the fact that my birthday is so close to Christmas (*cough*december 15th*cough*), it's usually pretty easy to be stoked about the season of giving. Luckily, Kate had us over on Sunday for some holiday crafting. Martha Stewart should know that she has a very devoted following in the group of ladies who convened that day. It was pretty awesome. And I got to tell them the story about how I met "Flick" from my very favorite of all holiday movies "A Christmas Story" the day before at a birthday party. Let's just say that it's not the same watching the movie anymore and leave it at that...if I have the strength, I'll go into detail at a later date.

I met some very nice ladies and we discussed, among many topics, recipes, work (or my lack thereof), men, and a shared loathing of Rachael Ray. It was quite interesting. We also drank lots and lots of eggnog and mulled cider and ate an abundance of Christmas cookies.

So anyway, I am now officially in the mood for Christmas-y happenings. I have to get moving on some crafts, but it makes me feel more in the spirit when I'm making things than if I were just buying them. (Although I do have to buy things also.)

So....on to the crafts...

Here are the cupcakes I knitted for Tammi's birthday (from One Skein) :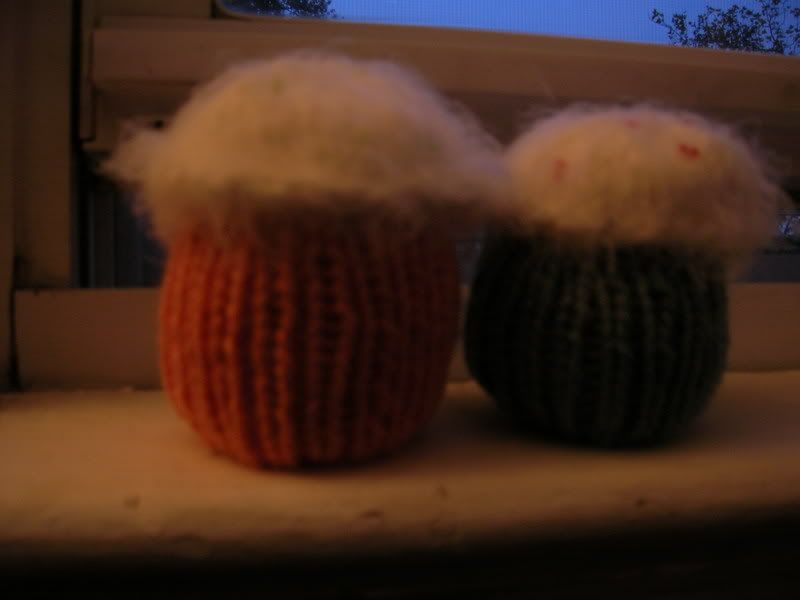 The Clapotis my mom made me with Noro Silk Garden: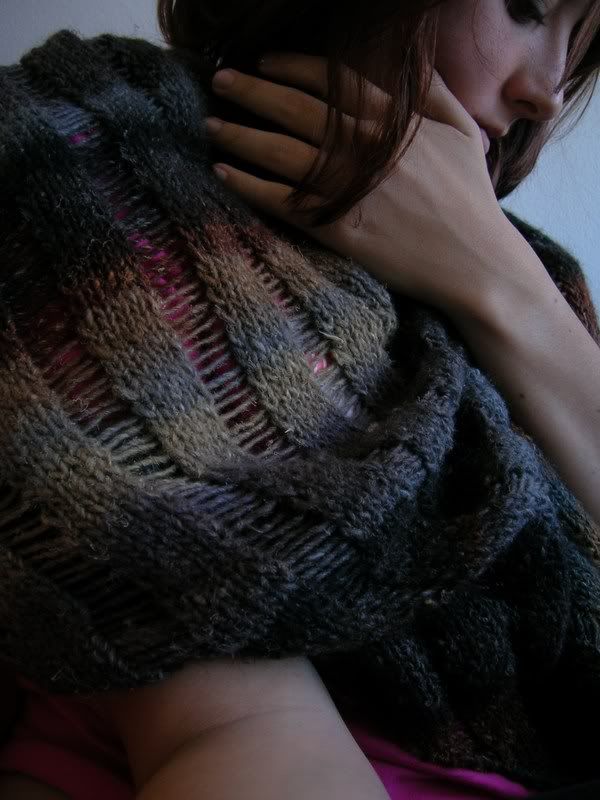 And just for fun, blogger won't let me post anymore pictures at the moment...isn't that FUN?
So I'll be back to finish later. Hopefully with more pictures as well.