Trying again.
I really wanted to show you this: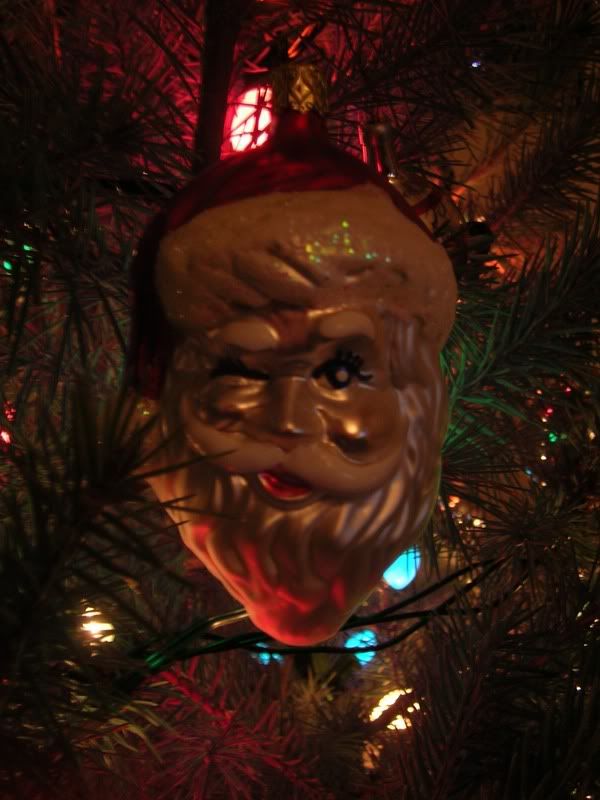 I happen to think it's one of the greatest Christmas ornaments ever. We got it last year. I think I liked it not just because it's old-fashioned (or because it was one of the first ornaments we bought for "our" tree), but because it reminds me of the ornaments my grandparents always had. That could all be in my head. But either way, I think it's pretty awesome.
And here is the picture I have been trying to post for days now. A better picture of the Clapotis that my mom made for me: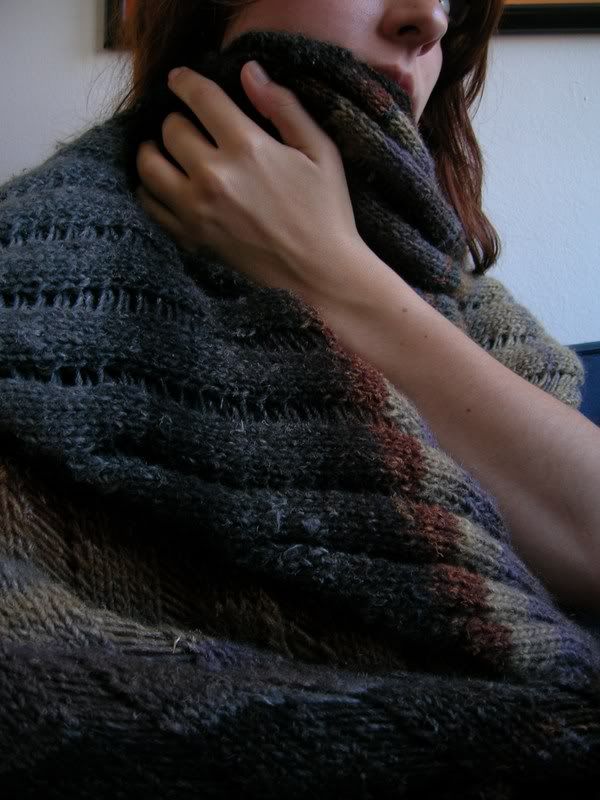 I have also been trying out the beaded votive sleeves from Handknit Holidays:
I've actually gotten much farther than this, but then I realized that I didn't have a votive holder big enough to match (Somehow I cast on too many stitches). So my mom and I searched the other day for the perfect sized votives, and I found some at Michael's on sale for 3 for $1!! So I bought six and plan to make a few sets for Christmas presents. I really quite like them. The original that I was making, however, looks like it's wide enough to cover a drinking glass. Well, maybe one day I will find the perfect mate for it.
Also, tomorrow is my birthday. I don't know how I feel about 28, but I think I'll be alright with it. I have been assured by The Boy that tomorrow will be full of surprises. And to be honest, I have absolutely no clue as to what is going to happen. All I know is that he has taken the day off of work and also made sure I hadn't made any plans for tomorrow night as well. He also assures me that my presents are so unbelievable, they will cause me to poop my pants.
Say it with me...eww.
Well, I'm off to do some Christmas/Birthday shopping with the Pizzle. Hopefully I'll have some more knitting progress to show in the next few days.